Is
"

IT

"

getting in the way of your success?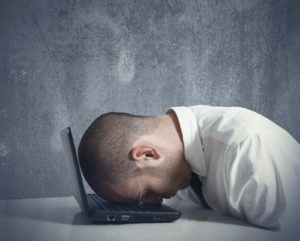 Even if your business is technology-based, managing the IT that keeps your business running isn't really a core skill. If you find in-house IT problems are regularly interfering with your real business and its growth, you should consider letting Phoenix do some or all of it for you.
Phoenix folks understand that the essence of Managed IT is getting it to the point where it's so dependable that it's invisible. We do the hard stuff ourselves with the Bay Area's best infrastructure folks. Everything else you need we provide through partners we carefully qualify and manage.
You'll get serious value from our assessment of your IT Infrastructure whether you decide to unburden yourself or not. One local company, JobTrain, said:
The IT assessment has been very helpful for us at JobTrain both for day-to-day operations as well as for 3-5 year planning.  The results gave us a functional and real snapshot of our whole IT infrastructure.  ( Steven Schmidbauer, COO)
When we thoroughly understand your hardware, software, network, and web presence we'll tell you what if anything is needed to assure stability and what we propose to do to get it there and manage it.
MOVING? LET US GET YOUR IT FROM A TO B, SEAMLESLY
Growing often means moving to new facilities and there's nothing more disruptive for you and your staff. We can handle the IT management part of getting you moved, including everything from big, but careful movers, to coordinating all the other vendors who will make sure the new facility is really ready to go.
Wouldn't it be nice to have one less thing to worry about? Glenn Gravlin of Lutheran Social Services certainly thought so:
The help that Alex and the team at Phoenix 2.0 provided to Lutheran Social Services during the planning phase of our office move was very valuable. They helped us to better understand the logistics required for our move, especially as it related to our computer network and telephone systems. Additionally, Alex helped us with the logistics of the bidding process for the cabling work that needed to be completed at our new location.Thanks so much for all your help Alex and team.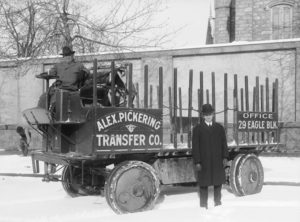 Let's skip the long list of equipment. We'd be really surprised if we can't handle what you have or are likely to acquire. We cope with all kinds of servers, desktops and mobile devices. We can be as narrow or permissive as suits your needs and culture. Besides keeping your computing infrastructure functional and invisible we make sure that security, backup and disaster planning are well covered. We'll monitor your network continuously and provide however much or little direct help desk service you want. We've got good partners to help us deal with telecommunications and provisioning issues. We don't _ever_ sell hardware but know who does in a way that's consistent with our client service values.
We can handle facility moves, company data center to cloud and cloud to cloud transfers, server builds, new employee or location setups and most other IT infrastructure things you're likely to want help with.